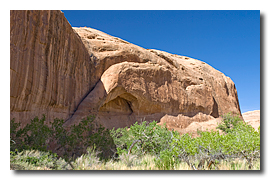 Tired of doing the same old boring things? Looking for something new and exciting?
An activity to do that is outdoors and is healthy for you?

Try searching for natural arches and bridges. Arch hunting is more than looking for holes in rocks; it is also the adventure along the way that makes this a worthwhile and popular hobby.

Utah is undoubtedly the best place for arch hunting with over 3,000 natural arches and bridges scattered throughout the state.
Outdoor enthusiasts of all ages and experience can visit many of the natural arches and bridges in Utah's national parks like Arches National Park, Bryce Canyon National Park, Canyonlands National Park, Capitol Reef National Park, and Zion National Park. Additional natural arches can be found in the Grand Staircase-Escalante National Monument, Natural Bridges National Monument, and Glen Canyon National Recreation Area.



Another major area of Utah, the San Rafael Swell, is not only a haven for hikers and canyoneers but also includes a variety of natural arches and bridges to enjoy along the trail.

At 808 natural arches and bridges, UtahArches.com offers the largest, free access, collection of Utah's natural arches on the internet.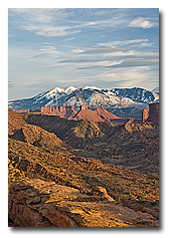 "May your trails be crooked, winding, lonesome, dangerous, leading to the most amazing view. May your mountains rise into and above the clouds."
- Edward Abbey